La Paz - Its architecture has been defined as the "comic of a comic" for its mixed styles.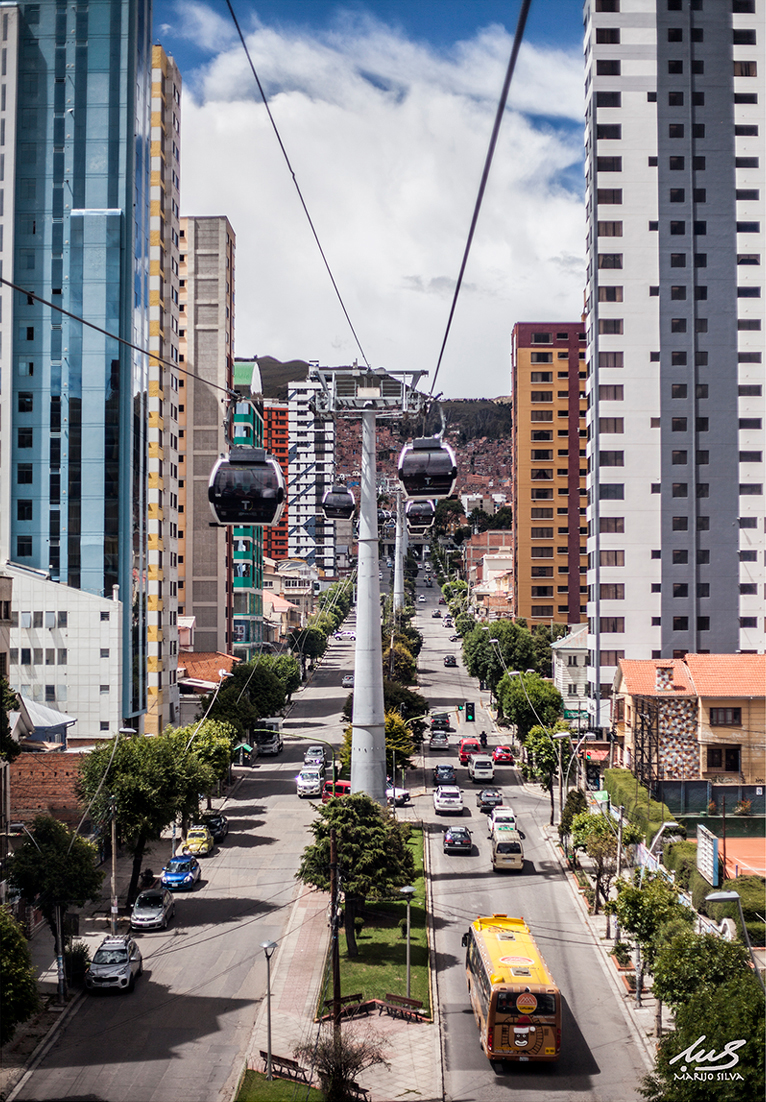 El Teleferico in La Paz and El Alto is an aerial cable car transport system built in 2014. Nowadays it has 8 lines and 25 stations. One of the most amazing innovations in South America and it is considered to be the largest cable car system in the world.



A "mesita Andina" - little table from Andes- which is prepared at the "Calle de las brujas" - Witches' street - in La Paz. Any person can buy one and then offer it to the "Pachamama" for good luck.



Llamitas... somewhere in the Bolivian andes.


Laguna Cañapa in the Bolivian Altiplano, is surrounded by 3 volcanic mountains and has an altitude of around 4,140 metres above sea level. Flamingos and llamas cohabitate in the area.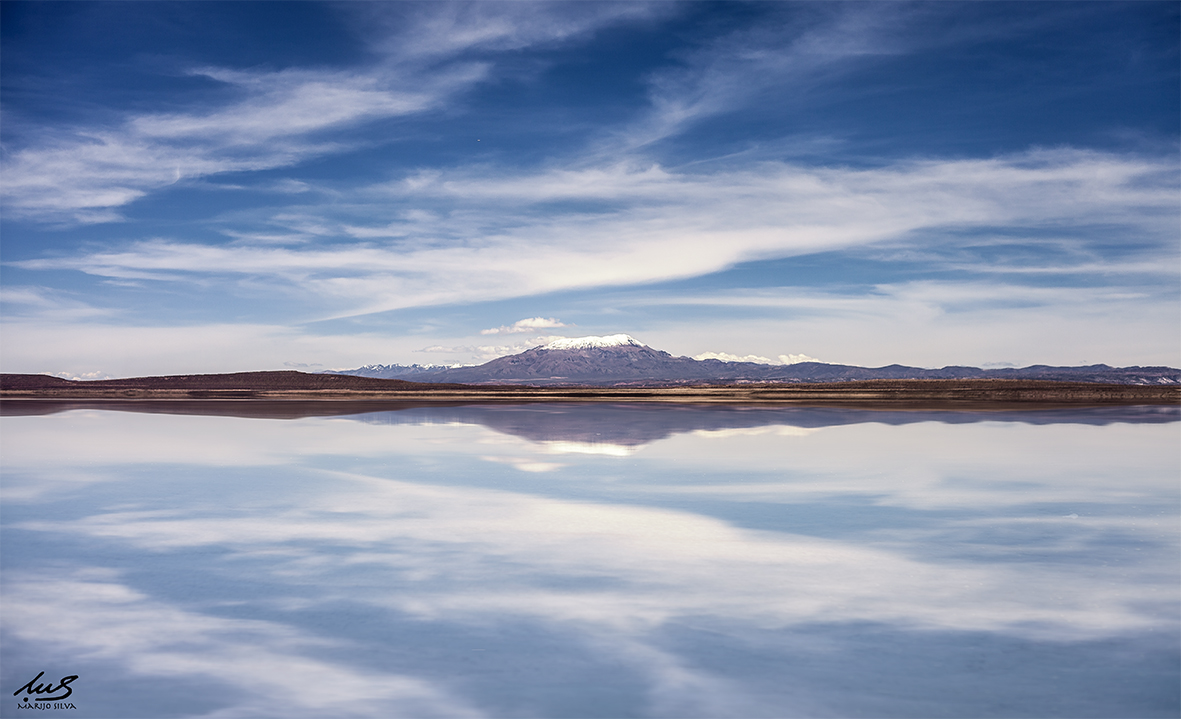 Salar de Uyuni, the largest salt flat desert in the world.
"Laguna Colorada" or Red Lagoon. The colour is caused by pigmentation of some algae that also causes the colour of flamingos that eat these. Another breathtaking place from my beloved country.
Totora boat in the Lake Titicaca. A totora is a reed that grows in the Andean region. Locals in the titicaca lake move around with totora boats and some also live in floating islands made with the reed. The technique has been used since before the Inca empire, and it is believed that it was learned from the Egyptians. To prove this theory, a researcher named Heyerdahl built a totora boat and traveled from Morocco to the Barbados successfully.
Bolivia's archaeological site of Tiwanacu. The antiquity of the site is a topic of discussion. But scientists agree that the tiwanacotas existed before the Inca empire, and that they were a completely different culture. In the pictures the Kalasasaya, a temple that marks the different seasons according to how the sun enters different doors.